Ashland's Single State Income Tax Specialists Recover More Money in a Shorter Time than Any Other Franchise and Income Tax Recovery Firm
Every Year, Large Companies Overpay Their State Income Taxes by Millions of Dollars. And They Don't Even Know it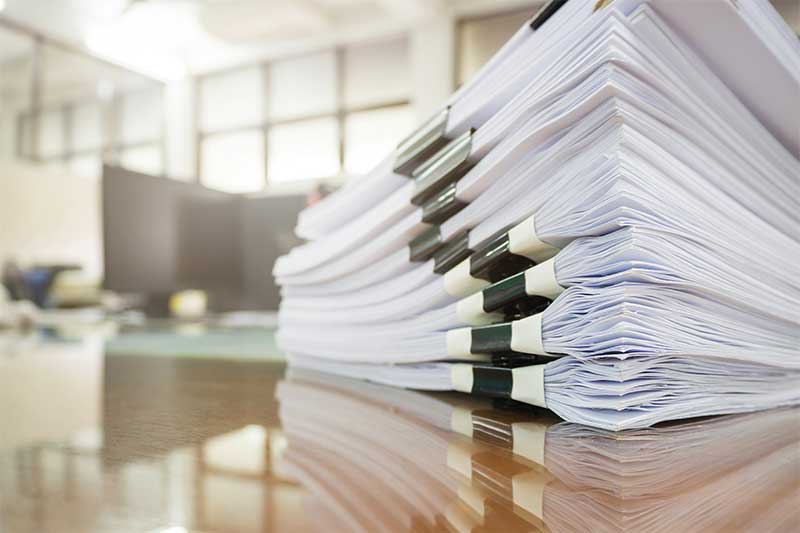 Corporate tax departments never have the time nor resources to take advantage of every deduction they are allowed on every one of the hundreds of state tax returns they must file each year
They miss opportunities to recover valuable tax dollars because they are too consumed with their core responsibilities and do not have time to focus on recovery
Large companies operating in multiple jurisdictions find keeping up with ever-changing tax laws, regulations, decisions and rulings to be impossible. Plus, some of these changes are never published
With COVID, many states are seeking additional revenue by eliminating credits, limiting NOL usage, restricting carrybacks or carryforwards, and reducing deductions
Ashland has Recovered Hundreds of Millions of Dollars in Overpaid State Income Taxes for Many of the Largest Companies in the US
Ashland is a highly specialized state income and franchise tax recovery team that is laser-focused on reducing our clients' taxes.
Our tax specialists, recognized as leaders in their fields, are adept at income and franchise tax strategies that recover millions of tax dollars each year for our clients by reviewing past filings to identify overpayments and under-deductions
We have worked with many of the largest companies in the US to assist them in recovering millions of dollars, reduce their state audits by millions of dollars, and reduce their effective state income and franchise tax rates for many years to come
By narrowing our focus to the areas of greatest opportunity, and utilizing highly experienced single state tax experts, our process is efficient and highly successful
Ashland State Income Tax Specialists Recover More Money in a Shorter Time than Any Other Tax Recovery Firm
You benefit from recovery opportunities internal and outsourced compliance teams are not aware of
You get to be the hero by identifying recoveries your CFO can use to offset nasty surprises from other jurisdictions
You become more tax-efficient, minimize cash out and reduce effective rates, particularly in high-tax jurisdictions
What Do Our Clients Have to Say About Ashland?
"Ashland was the best of all the companies I've ever worked with at delivering discrete tax benefits when I needed them over time and repetitively, and they did it in a way that was noninvasive to my people and their time."
former Vice President State & Local Tax, Time Warner
"Most tax departments think they have it right, but I can tell you they don't. If you look at their record, they have about 90% of it right but that 10% is huge. Ashland can make sure they close the gap and pay no more tax than they should."
former Tax Director, Humana Inc.
No Other Internal or External Team can Match Ashland's Specialized Capabilities, nor Ashland's Results
Our unique staffing model, knowledge and process allow us to recover 5x more than the Big 4.
We use a different staffing model than internal departments, Big 4 firms and other tax consultancies
Since our staff comes from a different perspective, they leverage knowledge no one else has to identify recovery opportunities
With this team and depth of knowledge, we can employ a process that allows us to identify recovery opportunities in just four days
Want to Learn More? Request a Complimentary Consultation
Our tax recovery experts are available to learn about your situation, understand your needs, and show you how Ashland can help you meet your goals.